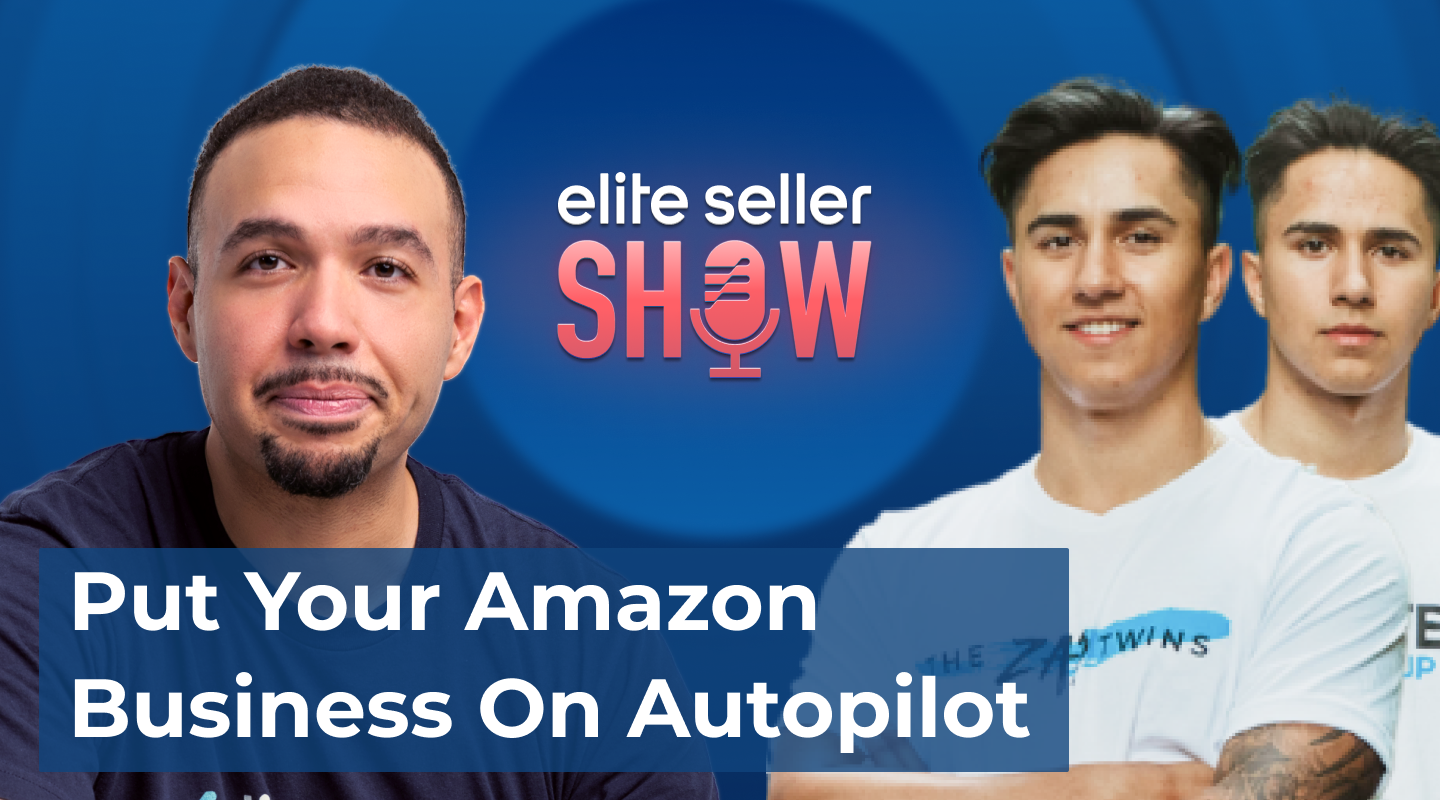 What's the most precious resource of your Amazon business? What keeps it running and growing in this fast-rising competition? Is it your product? Your inventory? Or is it your vast experience in eCommerce? All these are important, but what's crucial for your business are your employees.
They put in time and effort to make sure your business runs like clock. And they usually spend hours doing busy work tasks that consume their time and attention.
What if you could free up your employees to focus on what's most important? You'd have both a fast-growing business and happy employees.
How to do that?
Automation is a clear solution!
For all-in-one Amazon management software, Elite Seller Dashboard is the place to start. It brings all your Amazon accounts and products together, cuts the repetitive tasks, and takes your brand management to another level.
The fully customizable dashboards make it easy for you to get a quick, at-a-glance view of the vital metrics that matter most in running your Amazon business. Display, track and analyze multiple key performance indicators in one intuitive spot.
Aside from eliminating repetitive tasks from your workflow, our Dashboards allow you to use a wide collection of pre-build, interactive widgets to monitor the health of your business. This way you can instantly see where you're spending too much on PPC, which products have low-profit margins, see how your competitors are doing, and control all aspects of your business.
Why Elite Seller Dashboard is awesome?
All Amazon KPIs
Multiple marketplaces at once
Cross comparing over 80+ metrics
Unlimited products management
Full control over all your business performance
Flexible and customizable widgets and metrics
Once you integrate this dashboard into your business, you automatically eliminate data irregularity, minimize the time spend moving data across various apps, and gain instant access to real-time data.
As you master the all-in-one Amazon seller dashboard, you'll understand how automation can ease your Amazon business management. Not only it eliminates the need to manually track metrics, but it also provides more accuracy in less time – which seems like an ideal to strive for.
Work smarter, not harder!
Automation is all about efficiency, making the most of your resources, and maximizing your results. The results you can achieve from automation and process simplification are staggering!
A great example of how using automated tools and switching to an efficient mindset has turned out in successful Amazon FBA businesses are the Zab Twins.
By far the youngest entrepreneurs featured on the show, Brian and Arek Zabierek a.k.a. The Zab Twins from The FBA Start-Up, have broken the mold for what it takes to succeed on Amazon. From building an Amazon business from scratch to being bought and scaling a team to only work a handful of hours a week.
Listen in for amazing ground-breaking tips on how to level up your game. Find the episode on Spotify, Apple Podcasts, Stitcher, Google Podcasts, or watch the episode on our YouTube channel.