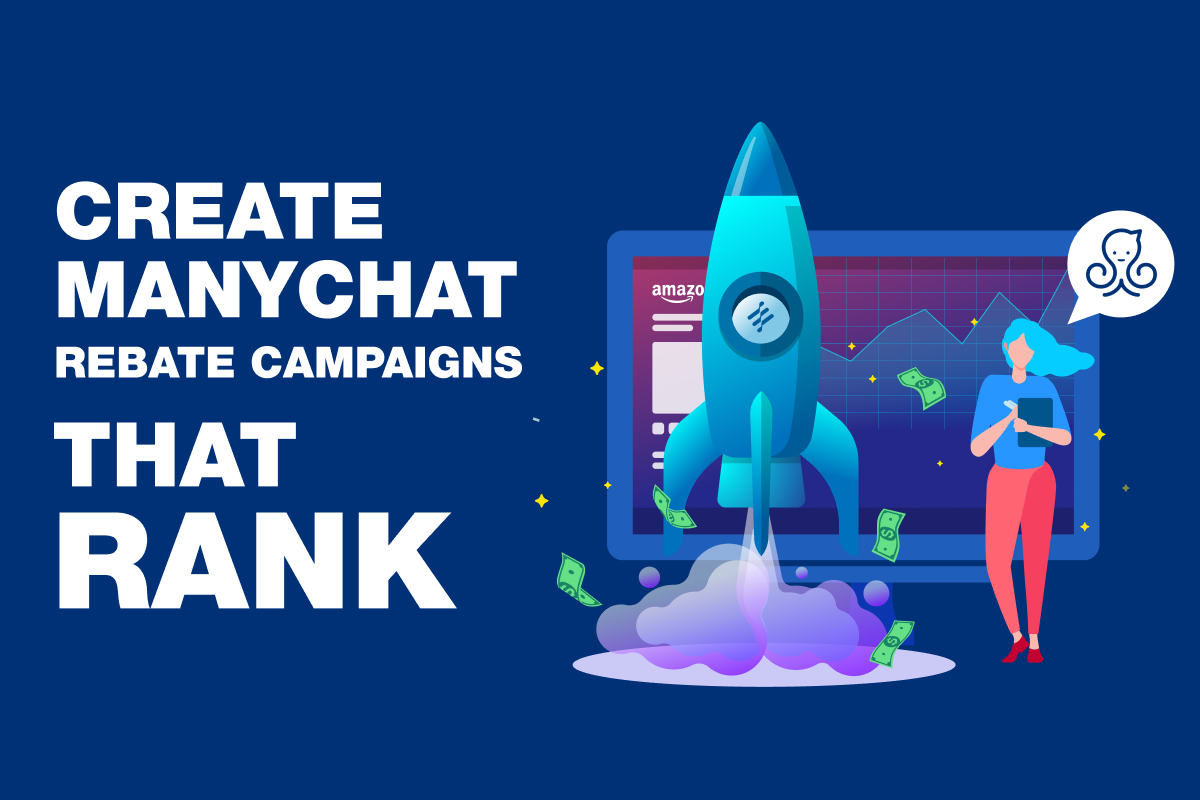 Creating a ManyChat rebate campaign is a relatively simple process, and you can manage it right in your Elite Seller dashboard.
This guide will show you how to create a ManyChat rebate launch campaign using the ManyChat integration in Elite Seller.
If you're new to running rebate campaigns, then knowing how rebates work is the first step.
What You Should Know About Rebates
A rebate is a reward given to a buyer by the seller after payment of the bill value. Mostly, this reward is provided as a percentage and sometimes as the return of the full purchase price.
Buyers must meet the conditions of a rebate fully to qualify for its reward. Rebate fulfillment rules include the purchase of a specified quantity of products or a particular bill amount. Other rebate conditions may consist of payment method, buying channel or path, product category, and timeframe.
Sellers use rebates to achieve different goals—reward loyalty, encourage repeat purchases, and boost sales. Main scenarios where you would expect a rebate strategy to perform well include:
For product launches: Attract customers' attention to your new products.
As growth incentives: Encourage repeat purchase and grow sales.
To sell off products you no longer want to stock: Older versions or hard sell items for end-of-life promotions.
As product mix incentives: Increase sales across various product categories.
Logistics rebates: Encourage buyers to pick up their order at a central distribution center.
Conditional discounts: Drive purchase decisions along with your sales goals.
How Do Rebates Work?
The most straightforward way to describe price rebates is as a coupon. At Pizza Hut, once you place an order, the generated bill contains a URL to a survey you can complete on your smartphone. Buyers get a coupon they can use on their next visit after they've completed the online survey.
In 2014 alone, shoppers redeemed 2.84 billion coupons, and 25% of consumers prefer to search or redeem rewards using their smartphones.
This particular survey-before-rebate strategy is useful for directing in-store buyers to Pizza Hut's online marketing channels. It also collects valuable customer satisfaction feedback.
According to Forrester, this offer of a coupon via a digital channel is 59% more likely to influence customers' purchase decisions.
A seller may offer price rebates in several ways, but here's the most prominent feature of all rebate strategies:
Rebates apply after full payment of bill value. Rebates differ from discounts in this way.
While a discount is offered upfront and applies before you pay the invoice amount, rebates only apply after you've completed a purchase and met any other associated terms.
Here's an example:
You'll qualify for this rebate only when you have purchased products worth up to $500 from the store.
This campaign requires you to buy any number of products worth up to $500. Once you complete the purchase, you get $125 cashback. The reward may be paid in cash, but most often, you have to spend it on products sold in the store.
Some rebates will specify product categories or quantities you had to buy to qualify for a rebate; others will define what you can spend your reward on. Again, just like coupons.
In general, coupons, cash back, and free extra products you get after purchasing a specified quantity of products or bill value are forms of rebates.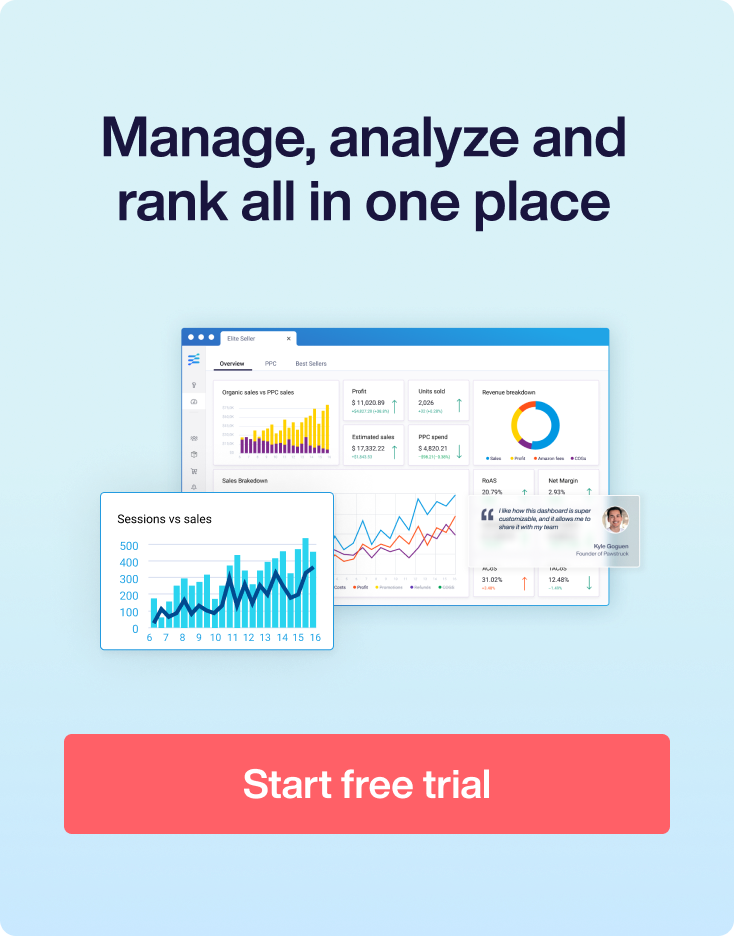 Types of Rebate Campaign Strategies
To implement any rebate campaign, first, analyze what strategies will work best for you. A successful rebate campaign strategy will depend on:
Type of products or services you sell
Nature of your business
Customer behavior, capacity, and trends
Based on these considerations, you may choose one of these rebate strategies for your campaign:
Deadline-based rebate strategy
Period-based rebates are given to grow conversion or influence the fast payment of bill value. Checkout time is cut short to free up the sales pathway when period-based rebates are offered.
You may find it useful to add a deadline to your rebate campaign to encourage buyers to participate. You also won't have to pay rebates accessed after the expiration.
Conversion-based strategy
This strategy offers rebates to new visitors once they sign up to encourage them to make a purchase. The new customer rebate may also apply after the first purchase and may include a price or quantity limit.
Channel-based rebate strategy
Channel-based rebates apply when a purchase is made through the specified channel. This is useful for driving traffic to your physical store or a new online channel.
Value-based rebate strategy
In a value-based rebate campaign, buyers can purchase any number of products but are required to exceed a certain bill amount. Like the first rebate example in this guide, the rebate may or may not specify a product or product category.
Major retailers use this type of rebate strategy to grow sales. For instance, Walmarts 10% conditional discount is a rebate that only applies when a buyer spends up to $100 on any product.
Volume-based rebate strategy
To fulfill the terms of this rebate, buyers would need to purchase a specified quantity of products.
The product category may be specified to increase sales in that regard. In this case, the buyer can only benefit from the promotion when they buy the specified product in the specified quantity.
The first rebate campaign you create after reading this guide may be a combination of more than one rebate strategy. That also works.
Starting With ManyChat
ManyChat is a product launch tool that allows you to implement creative promotional strategies to get your business the attention it needs.
Many users regard ManyChat as the #1 bot platform on Facebook Messenger for marketing, e-commerce, and support.
The ManyChat integration on Elite Seller gets you through several hurdles.
First, if you're already used to Elite Seller's collection of tools, then it'd be a lot easier to get around creating ManyChat launch campaigns right in your Elite Seller dashboard.
Secondly, you wouldn't need to manage individual campaigns separately on disparate apps while reconciling their influence on your business. On Elite Seller, you'll manage, research, and automate your business transactions and promotions on one unified system.
The ManyChat integration and your Amazon seller plugin on Elite Seller grant you direct and immediate access to your added ASINs.
You can manage as many Amazon seller accounts as you'd like and create any number of ManyChat campaigns for the products on separate accounts.
Creating Your First ManyChat Rebate Campaign
Here's what you'll need to start creating a ManyChat rebate campaign on Elite Seller:
An Elite Seller account. You can specify what integrations you want. For just ManyChat, a subscription account could cost as low as $25 monthly. But, there's a 14-day free trial to allow you to get familiar with the software.
See the full list of offers on Elite Seller's pricing page.
Your Facebook business page created from your Facebook business account
Your Elite Seller dashboard is customizable to show data segments that are most important to you in expandable portlets. Analytics overview can show your most profitable ASINs, conversion rate, organic sales, estimated sales, and profit, among others.
Elite Seller tools, your Elite Seller account, and Amazon seller account are accessible from the left side's vertical navigation panel.
To begin creating your first ManyChat rebate campaign, scroll down the navigation bar and open the ManyChat integration. Next, click on "Create Campaign" to start.
For this guide, we're creating a rebate for a new taupe Sabatter men's chukka boots we'd just started selling. And we're giving it up for free after a buyer meets the terms of the rebate.
From here, follow these easy steps to create a rebate campaign in less than 10 minutes:
Step #1: Set rebate title
To complete this step, select your desired Amazon seller account from the list of accounts added to your Elite Seller app. If you have not added an account, set one up here. Elite Seller has several training resources on how to set up your Amazon Seller account to use the app.
To continue, select the ASIN to which you want the rebate to apply. Once you choose a seller account to use, all available ASIN on that account will become visible.
Next, set up the campaign title and product short title. We must get rid of the long Amazon title and use a more straightforward but descriptive title for the product.
Step #2: Set to collect reviews
On the same page you ended the last step, check the box to collect reviews, and set email and SMS reminders.
You don't want to miss out on the opportunity to collect useful marketing data from your buyers using this rebate.
Step #3: Set up rebate terms
Elite Seller will pull the product list price from Amazon to be visible on ManyChat, as long as you have the seller account fully set up. You may reset this price if you wish.
Then, set the rebate price. For a 100%-free offer, the rebate price will be set at the same level as the product list price.
If you want buyers to pay a specific lower price after rebate, set the rebate price to be less than the list price by that amount. For instance, for a product listed at $120, set a rebate price of $100 so buyers will only spend $20 after rebate.
Set the number of rebates you want to give out per day and include taxes if you like. You could also provide a better incentive, if you're struggling to give this product away, by adding a bonus of a few dollars.
Next, on the Scheduling and duration tab, set the duration of the rebate campaign. Consider how much you're willing to spend on the campaign and watch the estimated cost bar while setting up rebate terms.
Finally, select the reset time, so the tool knows when to reset the number of rebates to zero.
Step #4: Edit keywords
On the keyword editor tab, set the mode to "If product ranks on page 1, 2, 3 use Search Find Buy otherwise use the fallback URL".
The keyword editor tab will automatically suggest keywords if this product has been sold before. Otherwise, manually enter your keyword choices. And you can enter as many keywords as you want at different weight percentages.
But, we suggest that the combined weights of all selected keywords should equal 100%.
Then, for every keyword you add, automatically generate a fallback URL. It'd be better if, when adding multiple keywords, the fallback URL is the same.
Step #5: Edit images
The app will also pull all the images from this particular ASIN on your seller central account. From there, you can choose which images you want to add or remove from this campaign.
We suggest adding multiple images so it'll automatically rotate images. You can also add other images, but it's better to leave the images from Amazon so buyers can quickly find the product in the store.
Step #6: Set up a funding source to continue
Select the card attached to your seller central account or add a new credit card.
The system will automatically charge you the daily campaign cost every time the campaign resets.
An initial campaign charge will be made to your card with a 4% processing fee.
Check the campaign overview to make sure you're satisfied with the rebate campaign you have just created.
Don't close the install wizard as you go over to ManyChat to complete the install process.
Step #7: Install the rebate campaign into ManyChart
This final step is to import the rebate you have just created from Elite Seller to ManyChat. For this process to work, you need to have your ManyChat Pro account and signed in.
To import your rebate into ManyChat, select to use either of Elite Sellers rebate templates:
Rebate template, which just gives away the product according to the rebate terms you've set on Elite Seller; and
Rebate ATC template, which requires buyers to add the product to their cart before accessing the rebate.
If you've installed this campaign before, make sure to clear all the install wizard variables before you click to import rebate or rebate ATC template.
For this guide, we install the rebate ATC template. This template contains one growth tool and nine separate flows that satisfy the campaign terms. Once you click on the "Rebate ATC Template" button, it opens up ManyChat to begin the installation.
Review and install to your preferred ManyChat account page.
Step #8: Setting up your campaign on ManyChat
Once you've set up the template, go over to the Elite Seller installation wizard and copy the API domain, API key, and campaign key and paste them into ManyChat. This process will connect the campaign you've created on your Elite Seller account to the flow of the template you've installed into ManyChat.
Now your campaign is fully installed into ManyChat. Go to your growth tools to change the default name to a more suitable name to help you identify your campaign when you start creating more campaigns.
To get buyers clicking on your rebate campaign, you have to choose a suitable way to distribute it. Your distribution channel will depend on the type of campaign you want to run.
For this rebate, we want to run a Messages ad campaign, and so, we'll use a Facebook ad to promote our campaign.
Before we go through the process, here's a short guide on campaign distribution:
Distributing Your Campaign
When you have outlined your customers' interests, preferred purchase path, and demographics, match it with your business nature and your campaign offer to pick the right channel.
How Buyers Like Their Promotion Offers
Here's what we've learned from the latest reward marketing stats:
While 90% of consumers would participate in a rebate campaign, 82% find digital coupons more convenient.
57% of buyers would prefer to redeem their rebates via a smartphone.
81% of customers are happy with the businesses that make it easy to redeem rebates.
68% of buyers find in-store rebates attractive.
How would these trends affect your choice of campaign distribution channel?
Customers' main concerns regarding the promotions sellers offer them are for:
Convenience,
Relevance,
Immediacy of fulfilment, and
Ease of redemption.
Your rebate campaign should accomplish all these in strategy and distribution.
Consider a physical store dealing in back-to-school products, with a majority of millennials and Gen Z buyers. A QR code that buyers can scan with their smartphones to access your rebate online is a great way to present your campaign.
However, 47% of buyers look for coupons or promotion codes online, either before or while shopping in-store. In fact, 50% of consumers are more likely to visit a store if they have received a promotional code online.
This way, the rebates you share online will serve to direct buyers to your physical channels. 64% of the time, digital coupons found online are redeemed at checkout by scanning the code off of the buyer's phone.
Rebate Distribution Channels
Buyers may choose to redeem their rebate offers through any channel of their choice. For convenience, most will prefer mobile rebates accessible from their phones or tablets.
However, these are where they can find these digital rebates:
Emails
Store or product page and
Social media ads.
Email remains the top channel for distributing and redeeming coupons, rebates, and other sales promotions. About 66% of shoppers want coupons loaded to their store loyalty card, while 65% want stores to email them with coupons for products they usually buy.
However, top retailers are leveraging on location-aware distribution channels to improve their campaign promotion targeting.
Promoting Your First ManyChat Rebate Campaign on Facebook
From the "Growth Tools" tab on your ManyChat navigation bar, access the JSON growth tool contained in the Rebate ATC Template we installed into ManyChat. Rename this tool to match up with your campaign name to differentiate it from your other campaigns easily.
Proceed to set up a Facebook ad in the following steps:
Step #1: Select ads type
Log into Ads Manager using your Facebook business account details.
On your ad management dashboard, go to the "Campaigns" tab and click on "+ Create" to begin.
On the next page, select the campaign type you want to create. For this rebate, we're making a "Messages" ad. So we select that and proceed to set up ad account.
Step #2: Set up ad account
In this step, you'll set up your ad budget and choose a funding source for your rebate campaign. But first, set up your account info with country, currency, and time zone.
Step #3: Set up ad destination
This step requires you to choose which messaging channel, Messenger, WhatsApp business, or Instagram direct, you want to send people when they click on your ad.
For this campaign, we're creating a Messenger ad. So we select "Click to Messenger."
Step #4: Ad targeting
Select your target audience in this step.
Here's a simple you want to target your ManyChat rebate campaign for an Amazon product:
Set location to the US.
Select age 18 – 65+.
Set for all genders.
You can target people who match specific demographics, interests, or behaviors in the detailed targeting bar.
For instance, you can type in Amazon.com to select the interest. This ad will now automatically target buyers with interest in Amazon.com.
Your targeting could also exclude any set of people who might share the same interest but belong to other demographics you don't want to target.
For example, type in Amazon.com again to select and exclude all Amazon.com employers. Or, also include people who like shoes.
The tab on the right gives you an estimate of the number of prospects who match your selected audience demographics.
Select automatic placement to allow Facebook to show your ad to the right people in the right place or set up your placements manually.
Step #5: Set a budget and payment schedule
Set your ad budget and how frequently you want to be charged. You can set up a daily schedule so you can suspend your ad any day you want.
Step #6: Set up ad format
This step on the "Create Ad" tab allows you to manage how your ad will appear to buyers.
Set your ad to display as a carousel with multiple scrollable images or videos or as a single video or image ad.
We selected to display as a single image or video ad, created the media on Canva, and added it to the Facebook ad manager.
Next, we set up the primary text and the headline that will appear on the ad, just as you see on regular Facebook posts.
Once you've set up your Facebook ad, connect it to your ManyChat rebate campaign using the JSON growth tool.
Step #7: Advance JSON setup
You can edit your ad JSON code directly on Facebook, but we don't have to since we've already generated a code for that using the growth tool on Elite Seller.
So, copy the JSON code from Elite Seller, paste it into Facebook ad manager, and Click and Finish.
The rebate campaign we've created will now serve as the message template for beginning the chat after people tap on the rebate ad on Facebook.
Manage Your Campaign on Elite Seller
Elite Seller allows you to automate your business processes, research your market, and manage your campaigns using analytics and reporting tools.
Once your ManyChat rebate campaign goes Live and starts to gain leads and claims, you'll be able to see it on your Elite Seller dashboard.
Click on the three dots on your campaign item's left side to view all available statistics that will help you track your campaign's performance.
You can view your campaign wallet to know how much you've spent, see claim statistics, view claims and leads to interact with them.
Elite Seller also allows you to view your keyword statistics to understand each keyword's performance relative to one another.
Benefits of Rebate Campaigns
A rebate campaign is a great strategy to grow sales and drive attention to your new business. But they're not cheap. You're practically giving away products for free, or at least you're giving some of the money back to the buyers.
Most marketers who launch new products using a rebate campaign let it run for a few days or only a couple of weeks. Still, a lot of the time, the ROI is worth every cent you spend.
Meanwhile, most managers believe that to increase sales from rebates and the rate of rebate claims, you must increase the size of the rebate. So, while it's not convenient to run a campaign for too long, you should also plan the rebate value well.
Excentus' 2020 Road To Rewards report showed that 51% of buyers would switch to your brand when offering compelling rewards like rebates.
With a rebate campaign, you'll;
Save Money on Payment Processing Charges
Sellers are charged a merchant fee by payment processing companies when a buyer pays with an electronic payment card. Standard payment methods like cash, check, and automated clearing house transfers do not require this processing.
Most businesses who don't bear this fee by themselves will charge customers a convenience fee, which is inconvenient for buyers.
Offering a rebate for cash payments will save both customers and the seller money and encourage more sales.
Build Loyalty
According to Excentus' 2020 Road To Rewards report, 26% of consumers shop more frequently at stores that offer rewards.
Rebates increase the rate of repeat purchases, mainly because the reward applies after payment has been made. A buyer who has benefitted from a rebate campaign will most likely come back to claim their reward.
In the US, consumers redeem over $3 billion worth of rebates and discounts yearly.
As they engage with your business in the happy atmosphere your promotional offer has provided, they spread the word. By sharing the rebate offer on social media or talking about your business with friends, satisfied buyers will help boost your reputation and build credibility.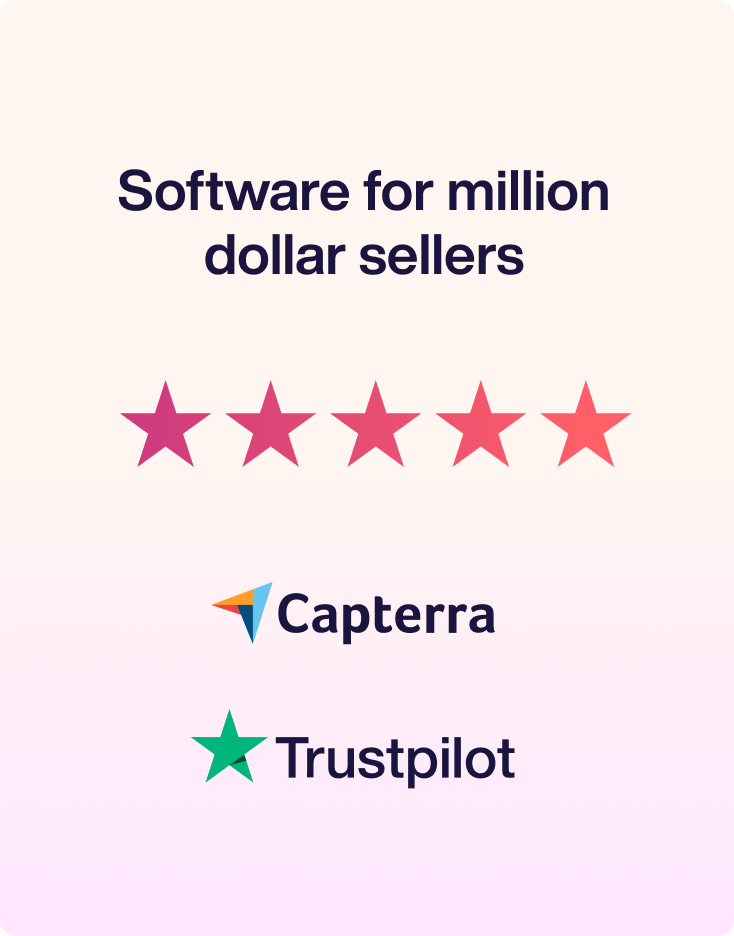 Clear Out Your Store Space
Promotional offers are a great way to sell products that are no longer popular and have become too hard to sell.
Offering a rebate in free extra products for specific quantities of the hard-to-sell items will create interest and boost sales.
That way, you can get rid of old stock that has stayed too long in store.
Draw Buyers' Attention and Grow Conversion Rates
Could you ignore an offer of a nice pair of Chukka boots for half price? I know I couldn't.
Rebates attract more prospects to your store, either as a launch campaign for your new store or to draw attention to your new products.
Since rebate campaigns are only Live for a few days, there's a bit of an urgency to help move things along.
Beyond attraction, consumers are 75.4% more likely to buy when there's a rebate.
Grow Sales Across Board
You've already created the traffic, and when people browse your store, they're more likely to buy other complementary products that you offer.
Rebates will allow you to cross-sell filing cabinets, computers, or printers with a rebate on a new set of office furniture.
One rebate campaign will allow you to sell-off your new products and meet sales goals.
Start Creating Your Rebate Campaigns
Remember, the whole point of creating this ManyChat rebate campaign on Elite Seller is to automate this messaging campaign. So, ManyChat will handle the Facebook Messenger communication with buyers who click on the rebate ad. Buyers will automatically get the reward when they have fulfilled the rebate.
This process is simpler, faster, and more scalable. Besides, the automated process will make redeeming rebates sufficiently hassle-free for buyers.
However, we suggest you start slow. You want to get just enough rebates and not drive too much traffic beyond your ad budget or the number of rebates you want to give out.