Customer segments
Divide your customers into small groups of people who share similar characteristics such as home address, city, zip codes, spending habits. This will allow you to focus on each segment individually, and tailor offerings to the segments that are most profitable.
Get started for free!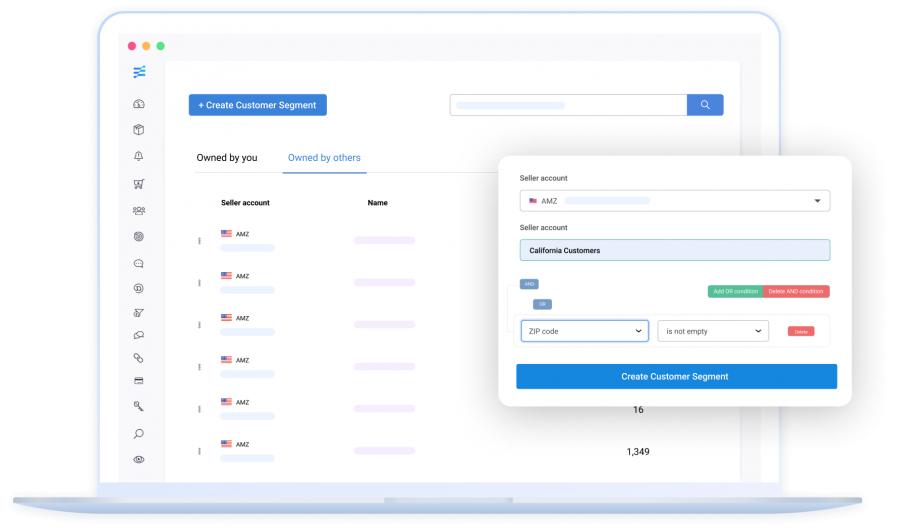 Detailed

customers' data
Instantly view all your customers' information: name, address, zip code, order history, the amount spent, discount received, and more. New customers that match the segment's conditions will be automatically added to the group.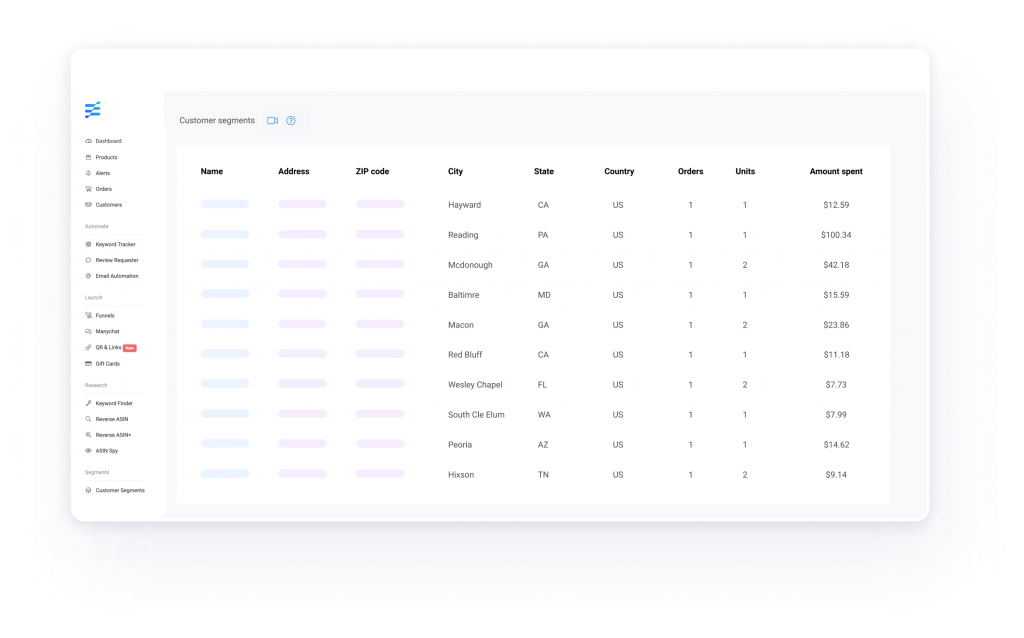 AND‌ ‌condition‌
Combine ‌customers‌ ‌who‌ ‌strictly‌ ‌comply‌ ‌with‌ ‌the‌ ‌established‌ ‌conditions.‌ ‌
OR‌ ‌condition
Combine customers who comply with one condition OR the other.
Filters
Apply unique filters for each new customer segment you create.
Export data per segment
Effortlessly export your customer data and analyze live segments of customers' actions or characteristics. Choose between 4 different types of export options: basic, extended, Facebook, or email.
F.A.Q.
Questions? Contact us and we'll be happy to help:
Ask a question