ASIN Spy
Ever wondered how your competitors are doing? Just add in any ASIN and all the historical sales data about the units sold, reviews growth, rating changes, BSR changes, and more will be right there at your fingertips!
Get started for free!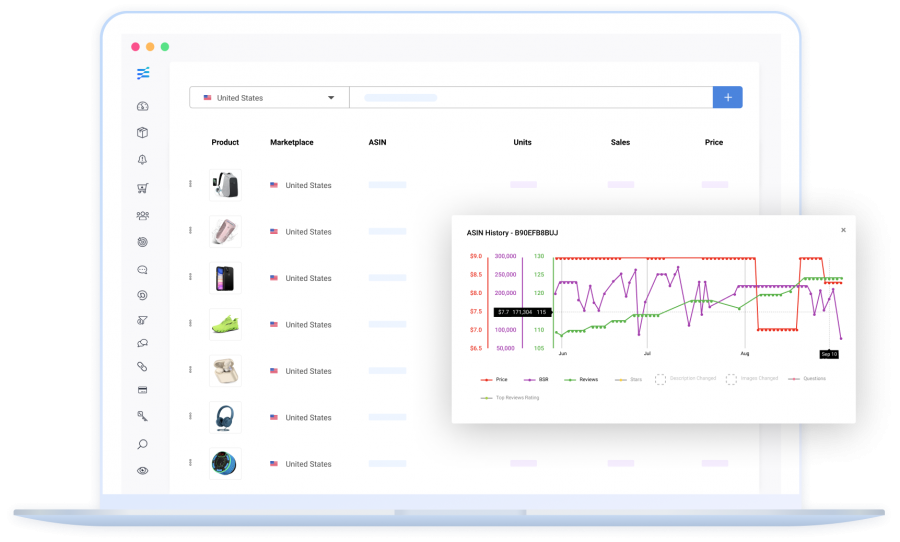 Track

any ASINs' listing changes

Keep track of the slightest amends and changes made to your competitors' listings to learn from their success and capitalize on their weaknesses.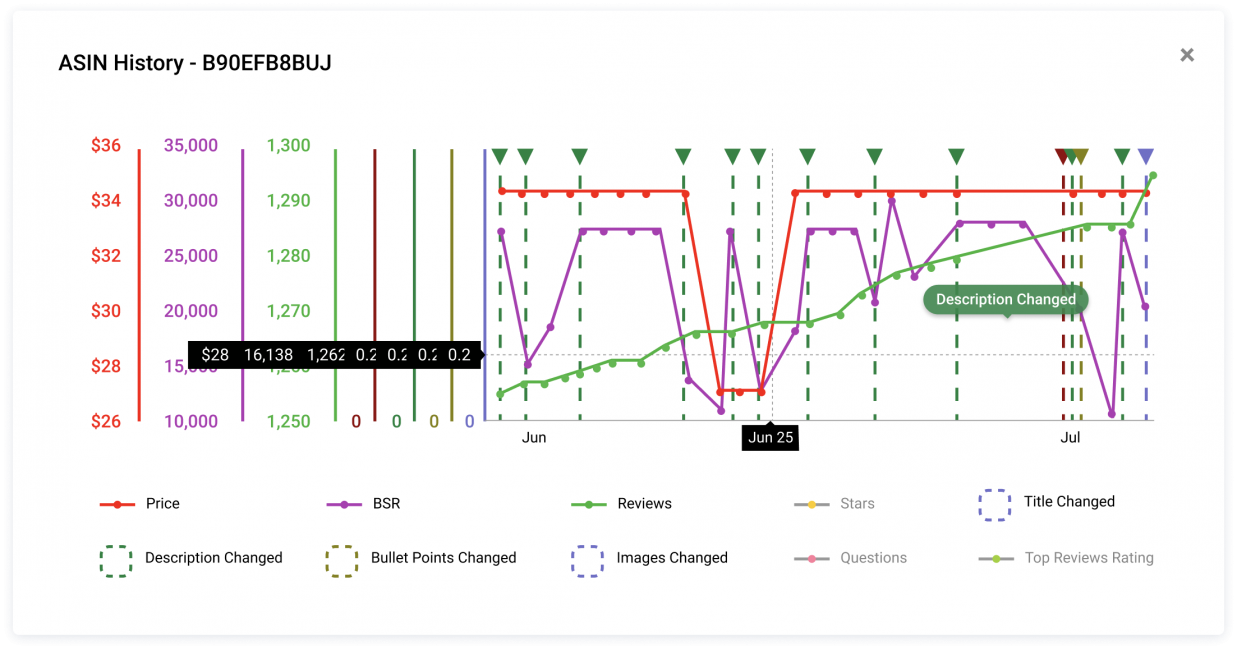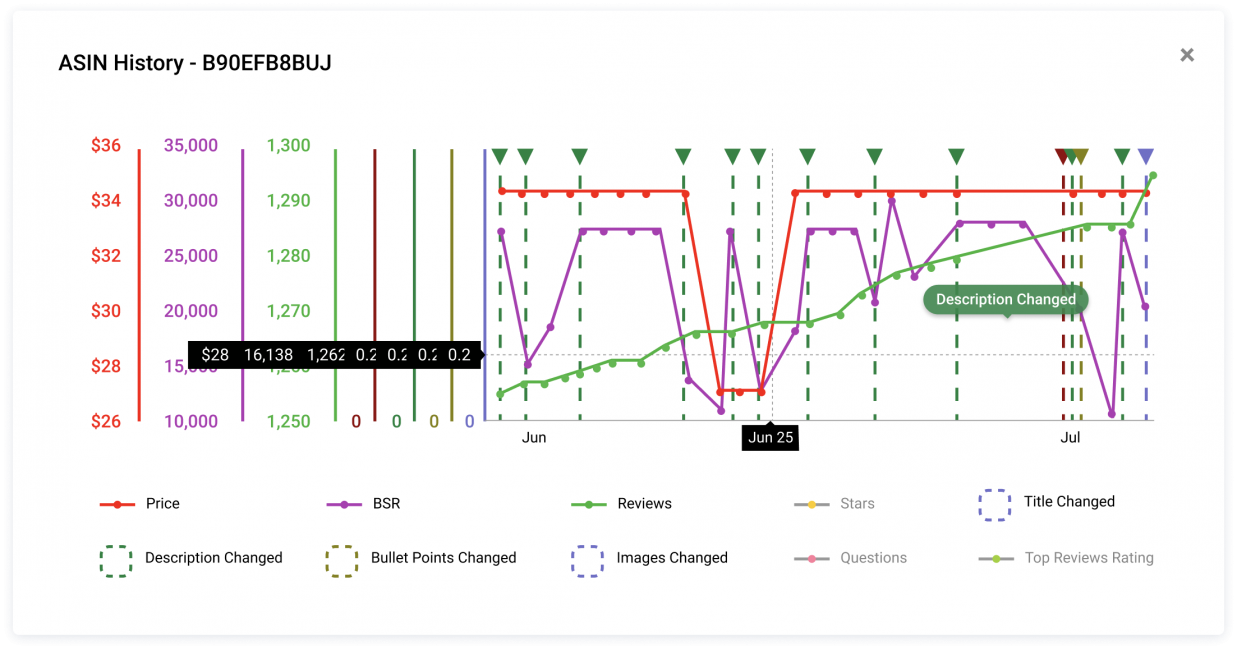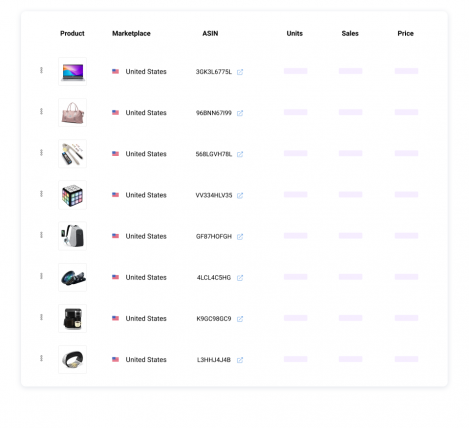 Monitor

competitors' repricing strategies

Keep an eye on your competitors' sales and take advantage of when they raise their prices to attract customers to your listings. If your competitor's prices are much higher than what buyers are willing to pay, the chance of them putting their money in your pockets for your product will significantly increase.
Analyze

competitors' product metrics

Get access to real-time analysis of data metrics like daily sales volume, price changes, review trends, stars, best seller rank, top rating review, and more, to accurately analyze the competition intensity and drive more traffic to your listing. This gives you a more comprehensive view of your competitors' overall selling strategy.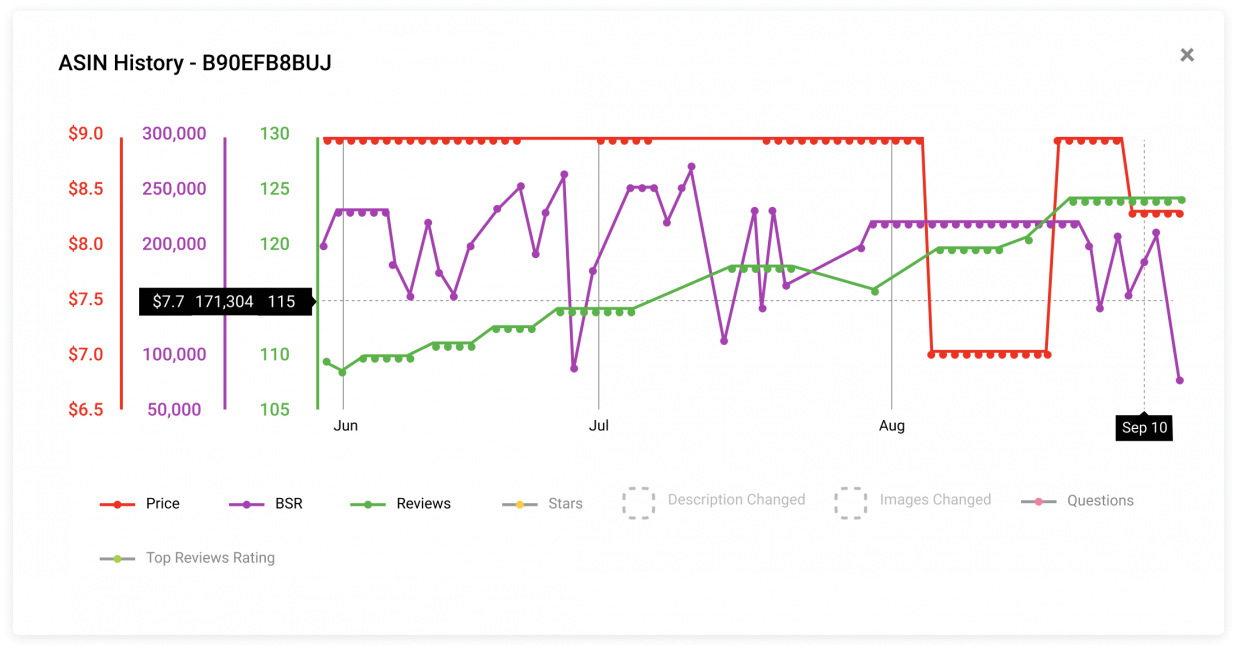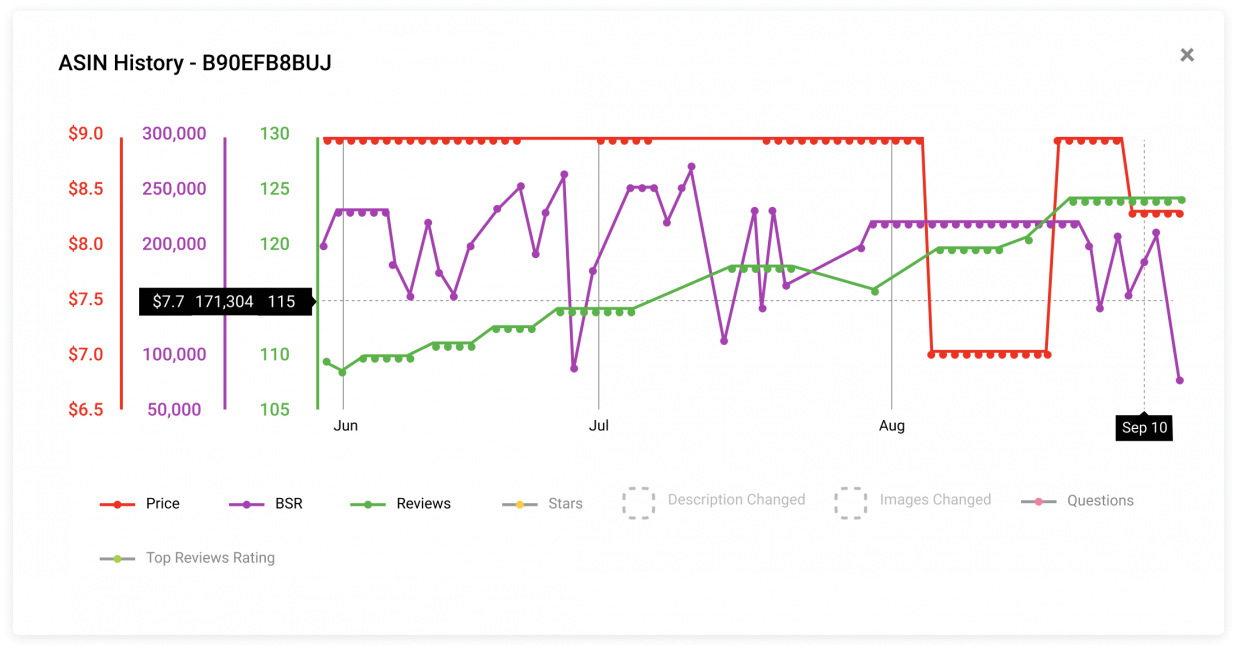 Competitor-tracking features

that give you the edge
Title Changes
Bullet Point Changes
Stars Changes
New Reviews
Questions
BSR Changes
Price Changes
Top Reviews Ratings
Description Changes
F.A.Q.
Questions? Contact us and we'll be happy to help:
Ask a question