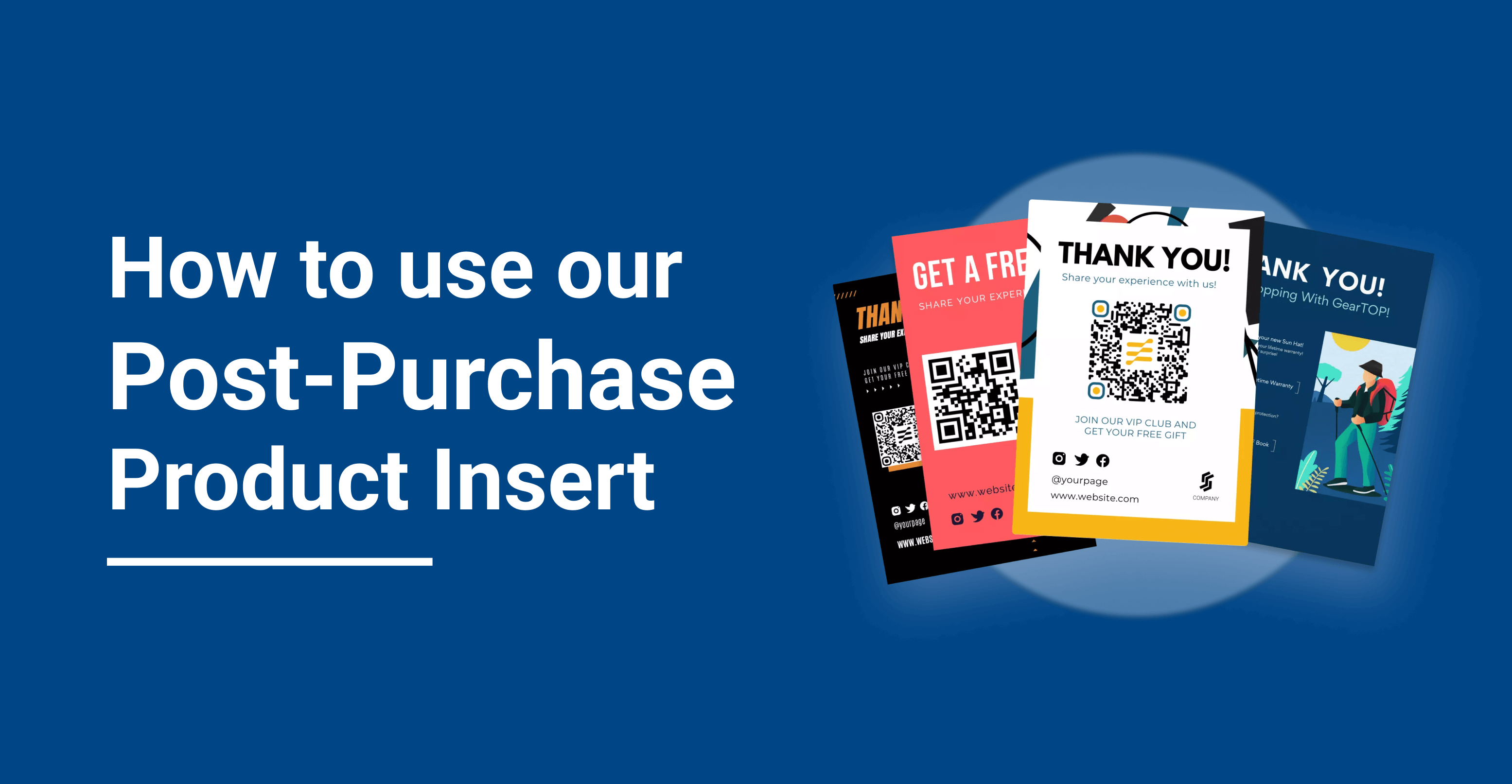 Maximizing your customer lifetime value is one of the most important and challenging aspects of growing your business. How do I keep my customers happy, engaged, and most importantly, add value to their life while continuing to do business with them?
The old way of doing this was through landing page services, using product inserts that had to be updated frequently for buyers on Amazon, email marketing, SMS messages, or chatbots.
This would require sellers to have a multitude of subscriptions to different services that may not all be in sync and can have a massive drop-off, negative repercussions for your business, and poor customer experiences.
Let's be honest for a moment here, some of these landing pages would have terrible designs and URLs that most buyers wouldn't feel too comfortable giving. And who wants to deal with less-than-stellar customer service or support if anything happens along the way?
On top of all that, you'd have to sign up for multiple subscriptions to use these services, which would end up costing you hundreds, if not thousands, of dollars a month to run just to potentially have your business shut down by Amazon.
Here's the Elite Seller foolproof guide to extending customer lifetime value with Funnels & QR Codes.
How It Works
Someone buys your product, they open it and are enamored with the item and the product insert.
Scan the product insert to get a randomized offer courtesy of the link rotator in QR codes.
They provide you with all their contact information where you can remarket them on Amazon to either drive them back to Amazon or to your Shopify store for better, more unique offers.
Create and Design your Product Insert.

Product inserts are a quick and easy way to explain what type of offer you're giving your customer, and how this will make their experience better after purchasing your product.
Need help with product insert ideas and templates? Click here for some great examples.
Our recommendation is to be a bit mysterious with your offer since it will drive clicks and interest.
The examples linked above are best used in Canva to edit.
An easy way to figure out your brand's color theme is to use a color picker.
Design your QR Code.

Edit the URL of your QR code link so it's on brand with your company. (Image 1)
Use a QR code generator that is guaranteed to work and fit your brand's style and aesthetics. (Image 2)
Create your Funnel(s).

Funnels are dynamic landing pages specifically designed with your products in mind. They're meant to capture the attention and interest of your buyers with special offers, while creatively collecting customer information for your business to remarket later.
Choose Post-Purchase PDF for extended product information like recipes, instructions, reading materials, or content delivery.
Extended Warranty Funnel is great for ensuring long-term customer satisfaction with your product in case someone has slippery fingers or Amazon decides to play soccer with your product.
Free-Product/Free-Product via MCF Funnel is ideal for collecting full customer information in an honest way. You're sending a customer another product on your dime to add more value to the original purchase. With this, you'll get their email, phone number, and mailing address to ensure the product arrives on time.
Gift Cards Funnel is a great way to thank your customers without asking for anything in return. You set up the amount you want to give, verify the order ID, email address, and phone number, and set the time frame you want the buyer to wait so they can get their gift card.

Brand Presence.

Create the necessary funnels you need to swap out whichever offer you plan on providing at the time for your buyers.
Edit your URL so it's branded.
Next, upload your brand/company logo.
Upload your Favicon. Not sure how to make a Favicon? Click here.
Choose whether or not you're going to ask for email and SMS verification and how long of a review ask you'll have in waiting.
Provide a branded email address where the buyers can contact you with any questions about your brand, customer service, and cross-promotional sales.

Tie It All Together.

Now that you've chosen and created several funnels and a quality product insert, here's how you keep your users happy and your business intact while offering multiple incentives.
Go back to the QR code you've created and click the "Edit Target URLs" section. Choose between Random, Weighted, or Sequential.
Paste in your funnel URLs and test out what it lands on, giving more weight to whatever offer you want to focus on.
Congratulations, you're one step closer to building your brand presence outside of Amazon, and providing a great product insert post-purchase experience. Now that you've completed this for one product, do this for your entire catalog.
Combining this method of post-purchase engagement with our Amazon Influencer Strategies will give you a complete experience by providing the social proof needed in the ever-evolving landscape of selling on Amazon.