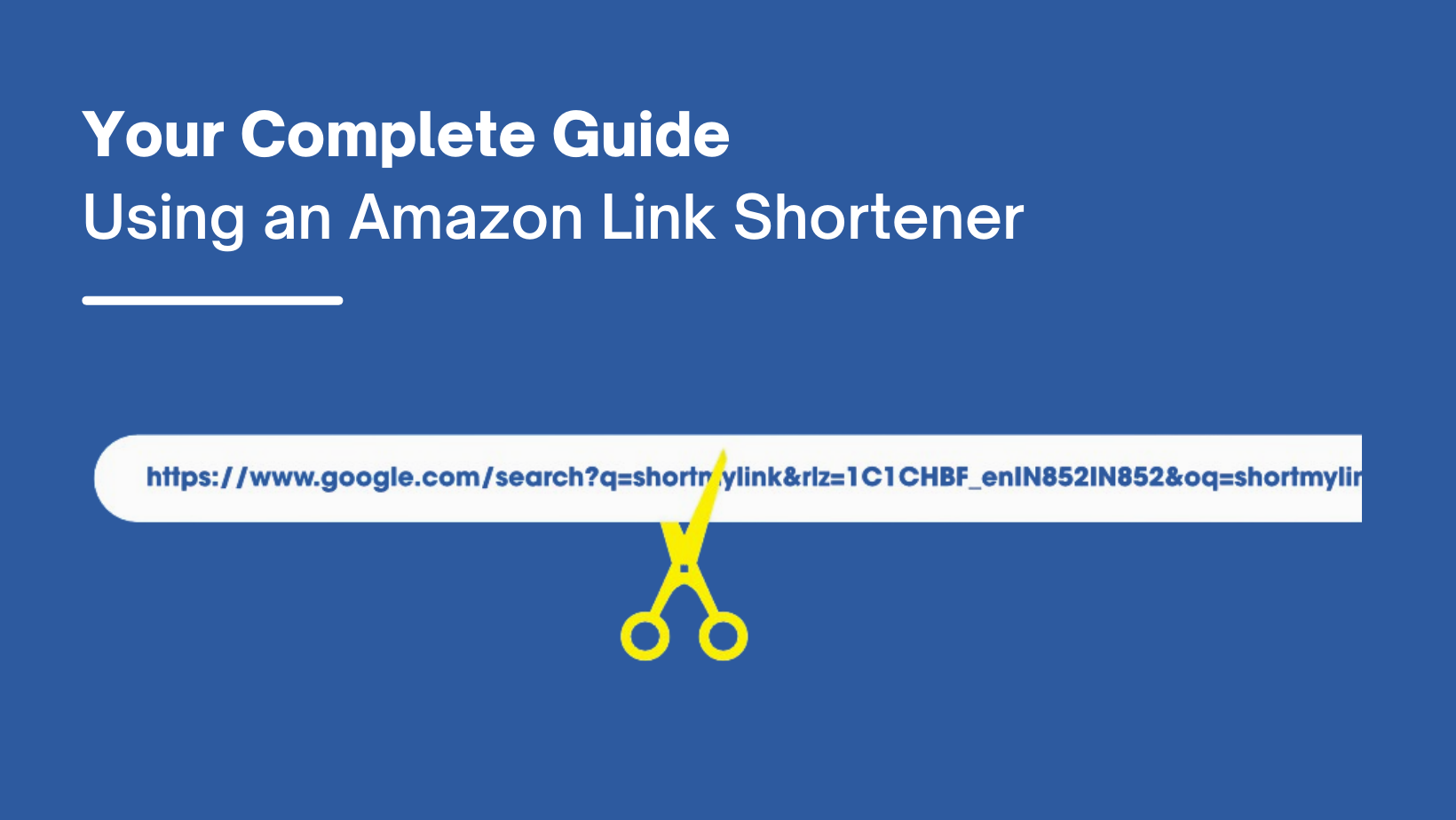 Amazon Link Shortener
From Search Engine Optimization (SEO) to simply making your links look more attractive when you share them on social media, there are many reasons why you should use an Amazon link shortener.
Since you're here, we're guessing you already know the WHYs of Amz URL shortening. So we'll get straight to the point and teach you HOW to shorten Amazon links. Ready?
Keep reading to find out more about using an Amazon link shortener.
Stage 1: Get Rid Of The End Junk
There's nothing more annoying than seeing random numbers and letters bunched up at the end of your link. You may think that you need all that extra information, but the part that starts with "ref=" is actually unnecessary gibberish.
So, why is it there?
After setting up your product on Amazon listing, This part of the link is used by Amazon to track browsing activity on the website. However, you don't need to input it in the address box. Even after removing this part, you'll still land on the same page.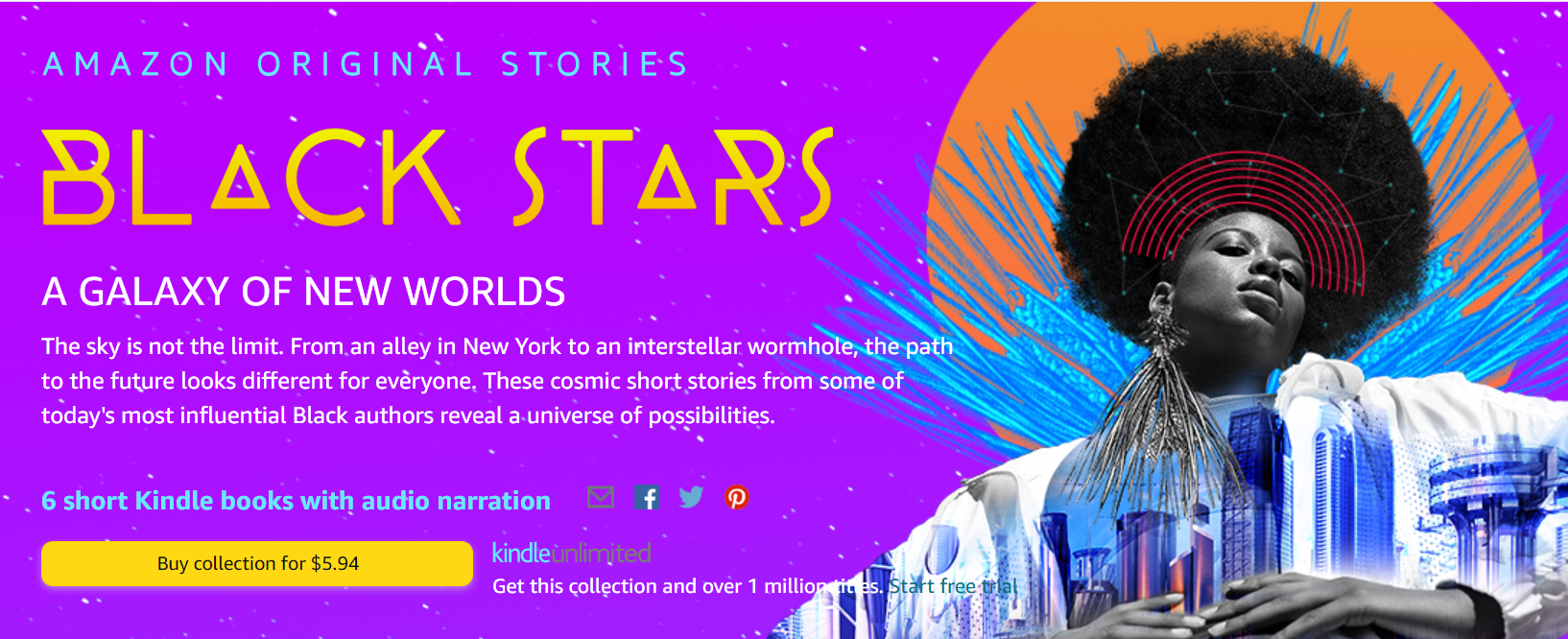 Take this product page from Amazon. Its original URL is https://www.amazon.com/gp/product/B09B1F2XPZ/ref=s9_acss_bw_cg_kcBlackS_2a1_w?pf_rd_m=ATVPDKIKX0DER&pf_rd_s=merchandised-search-3&pf_rd_r=3SW2B6JEEAVX55498GYN&pf_rd_t=101&pf_rd_p=e777a6a2-dd4a-4119-b28b-452130eb2709&pf_rd_i=17506527011, which looks way too cluttered.
But, you can only use this shorter version: https://www.amazon.com/gp/product/B09B1F2XPZ/, and it will bring you to the same page.
Stage 2: Remove The Book Title
At this point, your Amazon tiny URL should look much cleaner and shorter. However, you can still reduce its length by removing the book title. Take this random book listing called Dual Sword God: Book 1: Nirvana Rebirth.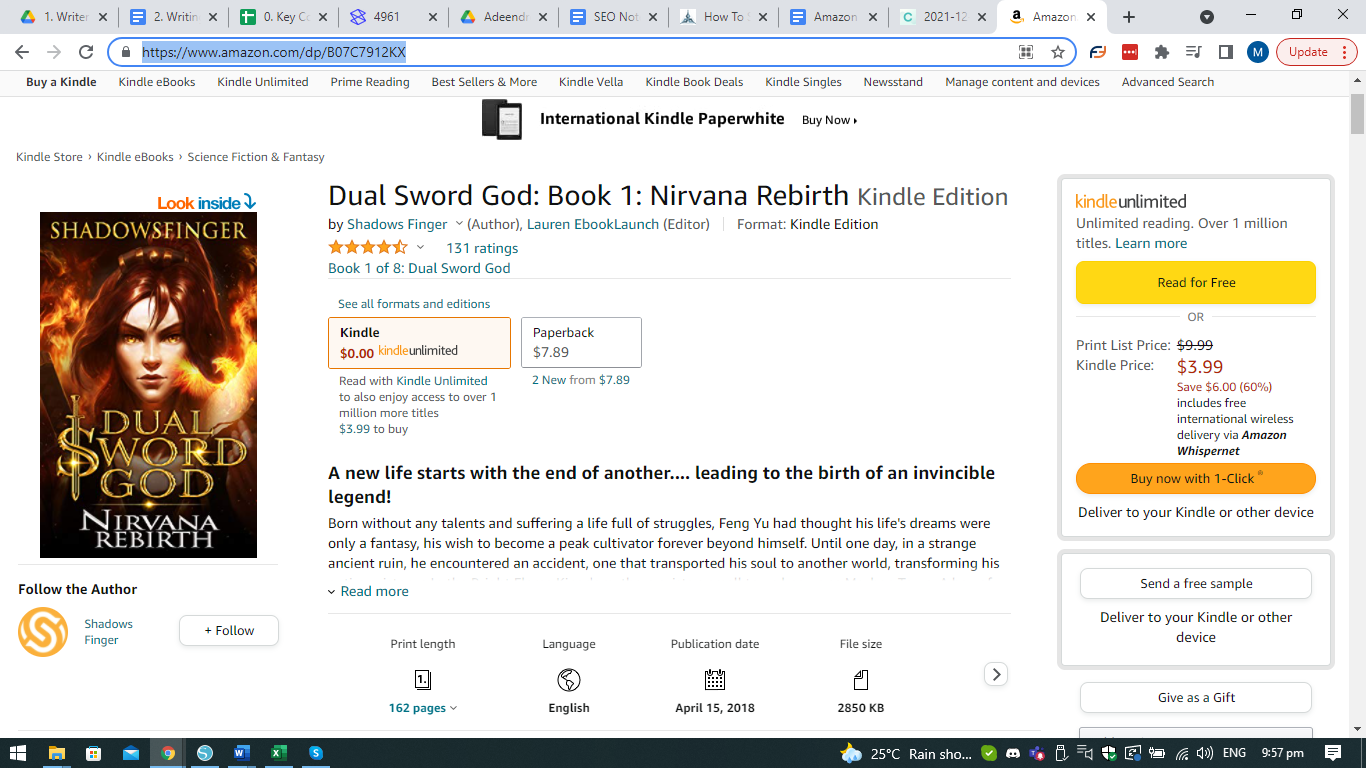 If you factor in the book title in the URL, it should look something like this:
https://www.amazon.com/Dual-Sword-God-Book-1-Nirvana-Rebirth/dp/B07C7912KX
While it looks much sleeker, it still looks quite cluttered. You can further reduce the length by removing the book's title from the URL. It should look something like this:
https://www.amazon.com/dp/B07C7912KX
Stage 3: Don't Use Amazon.com
It might sound confusing, but it isn't. It doesn't mean removing the Amazon.com prefix entirely — that would make no sense. But did you know Facebook purchased the domain fb.com a few years back to make it easier for users to type into search bars?
Of course, this was long before apps were a hit anywhere, but you get the idea. The online shopping giant did something similar to make typing the URL into search bars much easier.
You can replace Amazon.com with Amzn.com. Notice that when you use this domain in your link, you can also remove the /dp/ part, and you'll still end up on the same page.
In order to optimize your business and research in-depth about product listings, launching, and selling on Amazon, we recommend a series of tools you can use. Get more information about Jungle Scout vs Viral Launch in our detailed analysis of the two.
Your Amazon short link should look like this:
https://www.amzn.com/B07C7912KX
Isn't that a HUGE improvement?
Other Ways To Make An Amazon Short URL Link
We haven't mentioned this before, but you could substitute your ASIN for a cool and quirky keyword that matches your branding. This method not only helps with SEO, but it's also easier on the eyes and easier to type out manually. You can use an Amazon keyword rank tracker for this to help you get an overview of the competing keywords and your chosen one will fare.
It might look something like this:
I know we mentioned removing the book title from the URL above. But this could be a fun way for you to cut your Amazon tiny link while keeping some elements of your brand and product on display.
Another way you might want to consider is using an Amazon URL shortener.
How To Use Amazon Link Shortener: Amzn.to
Trying to make those long, winding AMZ affiliate links shorter can be a nightmare, especially when you have to deal with more than 10. Let's face it — not everyone has the time or patience to compress their links manually.
Luckily, there are Amazon link shortener platforms like pixelfy.me that help you achieve the same effect in less time, with minimal effort. Here's how it works:
Head over to pixelfy.me
Log in or create an account
Click the box on the top "Fast shortener"
Input your link in the text box
Wait and watch the magic happen

The whole process is automated and yields amazing results — you'll be surprised at how efficient and quickly it works.
7 Reasons To Use An Amazon Link Shortener
Convenience, speed, and tracking — these are some of what you'll get by using an Amazon link shortener.
On average, generating an Amazon short link can take anywhere from 3 to 5 minutes for each URL if you don't know what you're doing. While this may not sound like much, it will quickly become tedious when you're dealing with a bulk number of URLs.
Below, we go over some of the main reasons to use an Amazon link shortener:
Ease of use – some links added to social media platforms like Instagram and YouTube aren't clickable. In some cases, you can't even copy the text from the caption to paste into your browser. Shortening your URLs make it easier for viewers to copy and manually type your links into their browsers.
Increase click-through rate – did you know that branded URLs have click-through rates up to 34% higher than regular short URLs? Yup. It's as simple as making one tiny change to your link structure.
Link management – an Amazon link shortener makes it easier to track and create unique URLs for specific purposes. For example, you could have multiple unique links created for one main link for promotional purposes.
Tracking performance – creating unique short links can help you see which of your promotional channels perform best. For example, you could set up specific links for different social media platforms to see which ones have the highest click-through rates.
Retargeting – AMZ tiny link generators can help you add tracking codes to your links so you can set up personalized retargeting campaigns based on the data you collect.
Amazon Attribution – some URL shorteners can be linked with your Amazon Attribution account to make it easier for you to create short and attractive URLs.
Keeping vital tags – if you don't know what you're doing, you're most likely to erase critical parts of your URL — and then it won't work. URL shorteners know which elements to keep and remove.
Shortening your Amazon links is all about visibility and optimization. It's a part of making sure your listings do their best on the Amazon search engines and that they're easy to spot and find when shared on social media.
Of course, it's not the only thing you should focus on. But it's a start. Once you've optimized your URLs, it may be time to look into apps like EliteSeller, which helps streamline your entire Amazon seller journey.
One of its best features is the reverse ASIN tracker, allowing you to take a peek into your competition. This way, you can keep an eye on their URL strategy and see if you can replicate it.
Summing Up: Amazon Link Shortener Use Cases
If you want to increase your click-through rates, it's best to create branded links for promotional purposes outside of the online shopping platform. These use cases include links for email campaigns, social media captions, paid ads and influencer partnerships, affiliate blog links, and product insert links.
Using an Amazon link shortener goes beyond just making it look more attractive. It also helps you create a more convenient way for your viewers to locate your products on Amz if they cannot click on the link directly or copy and paste it to their browser. Ultimately, it can help elevate your brand visibility and ranking.
We hope this article has helped you understand Amazon link shorteners and how to use them. Now, it's time to go ahead and increase your click-through rates!