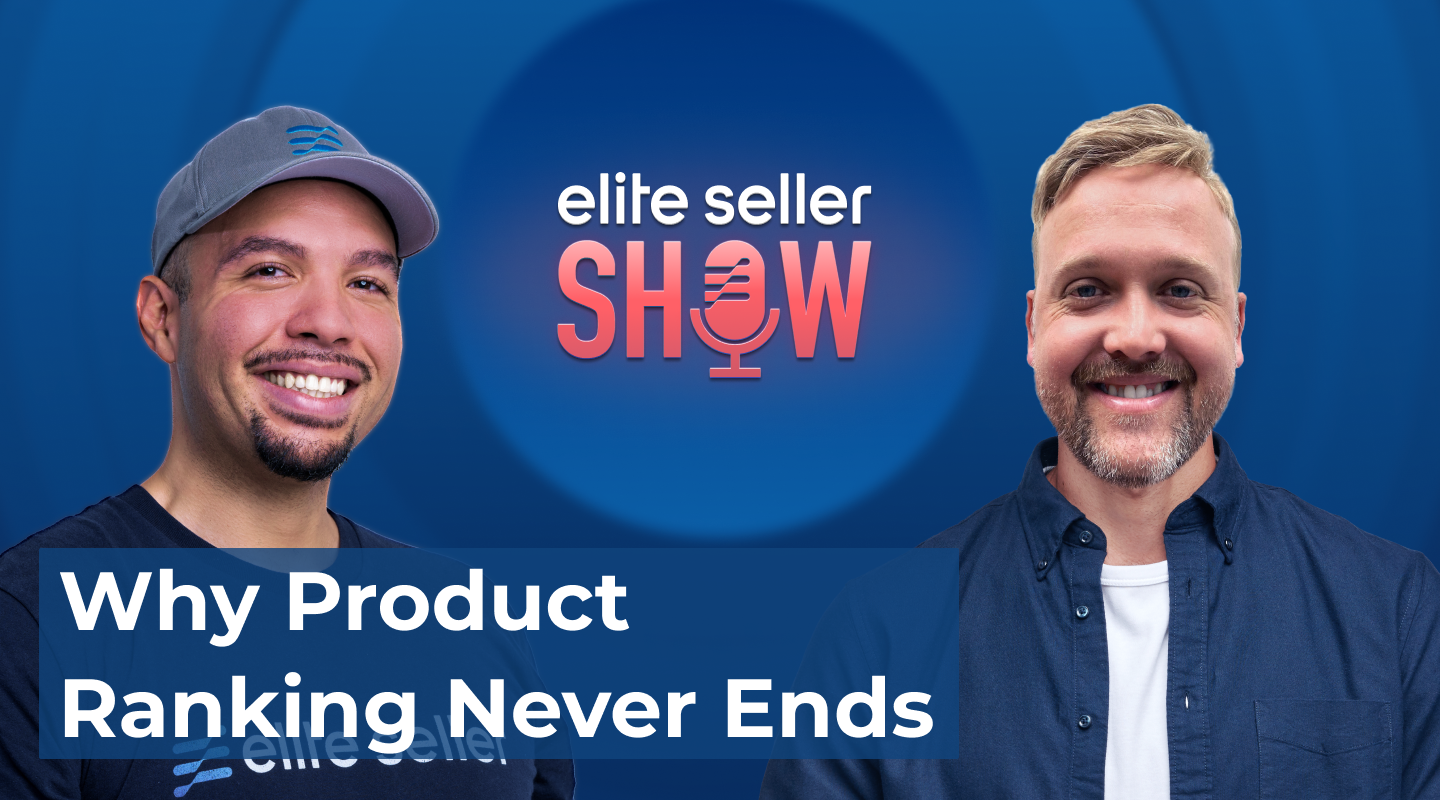 How many times have you opened up your Amazon seller account to see that your product is still not doing so well?
How frustrating is it when you've been working hard to climb the ranks, but then all of a sudden, without any changes on your end, your product drops to page five of search results?
Why does this happen so often and what can be done about it?
The answer is simple: there's no quick sprint to success on Amazon!
It is a long game of constant investment, effort, and improvement. It's not enough to simply launch a product and wait for sales to boom. You've got to work hard to get higher visibility over your competitors, and then work even harder to maintain that position for longer.
Why is Amazon product ranking a never-ending circle?
🔷 Amazon is constantly changing TOS and algorithms
As Amazon solidifies its position as the dominant marketplace, it is constantly tweaking its search algorithm to provide more relevant search results and ensure healthy product rankings. Due to the constant updates, what works perfectly today might not work tomorrow. Thus, you have to persistently come up with up-to-date ranking strategies and well-optimized content.
🔷 The competition among sellers is rapidly increasing
As more competition has entered the online marketplace, Amazon has become a highly lucrative yet competitive way of selling products. Now, to rise to the top of the search results and ensure you maintain that position, you must bring your best cards to the table.
Showcase your items using professional, in focus, and good-looking images, attract customers with succinct product titles and communicate with them using engaging, highly relevant keywords in product descriptions.
🔷 Amazon cares about selling good quality products
Avoid selling low-quality products on Amazon. A bad product will take itself down despite the effort you'll put into keeping it at the top.
The higher quality your product is — the more sales you get. The more sales you get — the more Amazon profits. The more Amazon profits — the further up on the search results you get. It all comes full circle!
How you take into account all these factors is directly related to your ranking status.
Remember: the key to succeeding on Amazon is showing value through a detailed and well-optimized Amazon listing that can be effortlessly found by potential customers. 
Go even deeper into how to successfully launch products on Amazon and keep them at the top of the page with Ian Page from Bullseye Sellers – the guest of our latest podcast episode. Ian is going to share with you some result-proven tips on how to rank first on Amazon and what it takes to knock your competitors off the pedestal.
Listen to the episode on Spotify, Apple Podcasts, Google Podcasts, or watch all our video content on our YouTube channel.