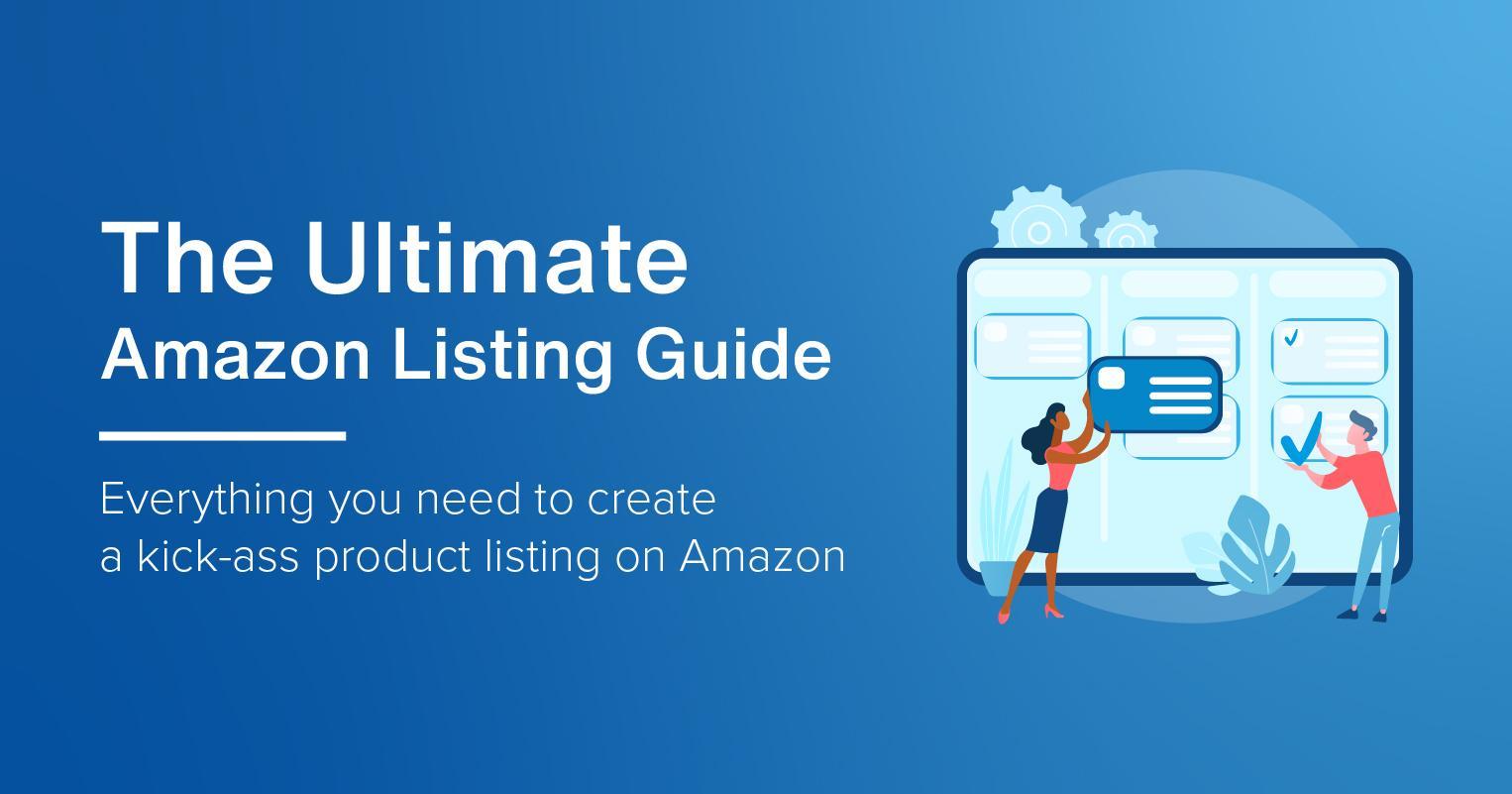 The Ultimate Amazon Listing Guide
Creating the perfect Amazon listing plays a huge role in your success as an Amazon seller. And while it may look simple, there are actually a lot of things that go into writing a product listing on Amazon.
From Amazon listing optimization to making sure your bullet points are just right, it's no secret that a well-written product listing not only helps with visibility and reach, it also improves your chances of convincing a viewer that they need your product.
So, how do you do it? This tell-all guide will walk you through everything you need to know to write listings that work.
What are Amazon Product Listings?
Amazon listings are basically the product page of your Amazon products. It's where all the information about your items are found including its main features, color options, variations, and weight.
It's also where you can double down on the sales talk and convince your potential customers why this product will benefit them. There are a lot of things to consider when writing an Amazon listing.
After all, if you want your listing to perform well, you need to make sure it's not only live on the marketplace but that it's visible to your target audience as well.
That means making sure you not only have an eye-catching and descriptive caption but that you also bank on using high-ranking keywords and implement a cutthroat SEO strategy.
I know that's a lot of big, confusing words all thrown into one sentence. But don't you worry, the rest of this article will walk you through everything you need to know to make sure your listings are properly optimized.
Additionally, if you're looking for the best tools for your business that can help you with researching profitable product ideas, product launching, and selling on Amazon, here are some reviews that we recommend. This Jungle Scout vs Viral Launch & Helium 10 vs Jungle Scout review will walk you through everything there is to know.
What an Amazon Product Listing Does
A product listing on Amazon does a lot of things for your store.
From listing all the relevant features and benefits of your product to providing sufficient technical information like the size and package weight of the item, a product listing should tell your audience everything there is to know about what you're selling.
While online shopping is definitely much more convenient nowadays, you have to deal with the lack of human touch in the shopping experience. Unlike in retail stores, you can rely on a salesperson to discuss all the benefits of your product and how a potential customer might get to use it.
Since they're likely shopping from their phone, you lose this advantage. This is where the right Amazon listing can help. Listings are designed to do a lot of things.
However, a listing's two main purposes are:
Visibility for your products on search engines
Entice and encourage your customer to make a conversion
To make sure your listings are doing exactly what they're supposed to do, it's important to focus on optimization. For example, using an Amazon link shortener can enhance your listing by getting rid of the end junk.
The Essential Elements of an Amazon Listing
There are many components that make up an Amazon listing. These go way beyond a short description of what your product can do and your title. Below, we'll talk about the different elements that make up your listing on Amazon.
Product Title
Product titles should be packed with as many keywords as you can but still make sense. This is the first thing that Amazon's built-in search engine looks at when you input a relevant search term.
For example, when someone types in keychains on the Amazon search bar, it will show all products with the keyword keychain or keychains in the title. And depending on your SEO strategy, you may or may not appear on the first page and top row.
There are a few things you should keep in mind when writing a product title such as:
Keep it within 200 bytes
Use as many non-repeating keywords as you can
Refrain from using special characters
Do not include wild claims and prohibited words in your title
A good rule of thumb to keep in mind is that your title should contain all identifying information about your product. For example, if you're selling a holiday sweater, you can use words like Holiday Sweatshirt, Knitted Christmas Jumper, etc.
Images
Amazon allows you to add up to 9 images on your listing. We definitely recommend uploading as many as you can since it will help provide your customer with a more in-depth look of your product and how it works in the real world.
If you aren't able to create 9 product images, you should stick to at least 5 unique images.
Here are some of the most important image guidelines Amazon has set for its sellers:
At least 85% of the image should contain the product itself
Use little to no props in your images
The image needs to be an accurate representation of the product
Images should be at least 1000 pixels to be eligible for the zoom feature
Amazon accepts TIFF and GIF images. However, JPGs are the most ideal
The main image should have a pure white background
Bullet Points
These five bullet points are the first, and usually, the only thing customers read when looking for information about your listing. As such, it's important that you list 5 of the most important benefits that your product offers your customer.
We say benefits because most shoppers don't care about the technical stuff as much as they care about how the product will make their lives better. Here are some guidelines you need to keep in mind when writing bullet points:
All five bullet points should have a maximum byte count of 1000 bytes
Steer clear from prohibited words and wild claims
Make sure you put an emphasis on the benefits of your product's features to draw your customer in
Description
Last but not the least, the product description section. Amazon actually allows you to create A+ Content and regular description type listings depending on your seller status. A traditional product description should be no longer than 2000 bytes including the necessary HTML codes.
Furthermore, the product description is your chance to further expand upon the benefits of what you're selling. As such, it's important to make sure you're as descriptive as possible. Here are some tips for writing a product description that converts:
Don't forget your CTA
Focus on telling a story about your product
Discuss the pain points that your product solves
Make sure your text is relatable and speaks to your customers
A+ Content
This feature is available to some sellers at Amazon's discretion. There are many layouts you can follow when it comes to EBC or A+ content, but it's a good opportunity for you to squeeze in more photos.
This is also a good place to expand your bullet points section with imagery to make it easier for your potential customer to visualize your product.
What is Detail Page Control?
The detail page is a primary landing page that shows you unique product recommendations. It usually includes listings from several sellers and varying offers. For example, a detail page for a digital camera will list different sellers who sell similar products.
While you may think that the results shown on these pages are random, that couldn't be further from the truth. In fact, there are three levels that determine how content is displayed on a detail page.
Seller Contribution
This includes all listing information that sellers like you submit. From titles to descriptions and main features, these will be visible on the page alongside other sellers or your other listings.
Brand Registry
Most detail pages will prioritize registered brands on Amazon. Not only does this allow you to create a unique URL, but it also ensures a more seamless and unique customer experience.
Vendor Central
This invite-only platform on Amazon takes priority over any other when it comes to detail pages. In this case, Amazon purchases products from a vendor directly and sells it on the platform; therefore, you'll see these products more often on detail pages.
How to Ensure the Best Amazon Product Listing Optimization
Product listing optimization on Amazon can be difficult without the right tools. This is where EliteSeller comes in handy. Our Amazon keyword research tool and reverse ASIN search feature allow you to take stock of your competitor's strategy and apply it to your listings.
Keep in mind that there are several factors that go into optimization such as:
The quality of your listing
Keyword density
Image quantity
ASIN index
Character usage in the product title
Bullet point structure
Product description
Review and rating density
Whether or not it's an Amazon FBA product
Amazon Listing Optimization: How You Do It
Optimizing listings on Amazon can take a lot of hard work and determination. If you don't pay close attention then you run the risk of your product not performing very well, and no seller wants that.
To help you make sure your listings are properly optimized, here's what you can do.
Keyword Research
The first thing you need to do is perform a keyword search. Basically, you take your main keyword and run it through your research tools to find relevant high-performing keywords.
Usually, it's a good idea to use the most used search terms. However, it's also important to get creative when it comes to researching your keywords. Most platforms allow you to type in your product title or category to gather information about the keywords you need.
However, it's also a good idea to perform a reverse ASIN search to figure out your competitor's exact keyword strategy.
Amazon Product Listing Optimization
Aside from keywords, there are a lot of other components that complete an optimized listing. Take a look at them below.
Number of Product Images
Did you know that approximately 68% of top listings have around 6 to 8 images? But it's not enough to upload just any old image to your listing. Keep in mind that images need to be clear, represent your product properly, and should focus on your main product.
Ideally, a plain white background is your best bet. Keep your product centered and use as little props as possible.
Product Title
The product title has a 200-byte maximum count. It's important that you use up as many of these bytes or characters as possible and that you stuff it with relevant keywords. However, make sure you don't just string together random keywords. It's also important to focus on making sure your title is as informative as possible.
Product Description
The longer your product description, the better. This section allows you to write up to 2,000 bytes of content talking about your product. It's a great place to stuff keywords in while expanding a bit more on the benefits and technical aspects of what your item has to offer your customer.
Product Features
This section highlights all the most important features of your product. While you can add more than five, it's a good idea to focus on the top five benefits of your product so you don't overwhelm your customers.
Furthermore, here are a few tips to make sure this section is optimized:
Use keywords where and when you can
List features according to their importance
The first letter of each bullet point should be capitalized
Observe a maximum of 6 bullet points if needed
Product Ratings
Any shopper relies on product ratings to tip them over the edge. When a product has very few reviews, it can call into question the quality of the product. The same goes for when you have many 2-3 star reviews.
As such, it's important to make sure you hit the sweet spot between 4 to 5 stars. Anything close to 5 is definitely a good sign!
How to Improve Product Reviews
There's only so much you can do to keep your customers happy. However, if it isn't a question of quality as much as it is a question of whether or not your existing customers have left a review, here's what you can do:
The Amazon Reviewer program can help you collect your first few reviews. Furthermore, you could also work with influencers or send out message sequences to previous buyers to encourage them to leave a review on your product page.
How to Set Up Your Amazon Listing
Now that you know everything there is to know about product listings and how to make sure they're optimized, it's time to learn how to set up your listing. The process isn't as hard as you may think, and it should only take you a few minutes.
Step 1: Create a New Listing
To do this you need to log into your Seller Central Account and hover your cursor over the inventory button. At this point, a menu should appear under "inventory". Look for "add a product" and click.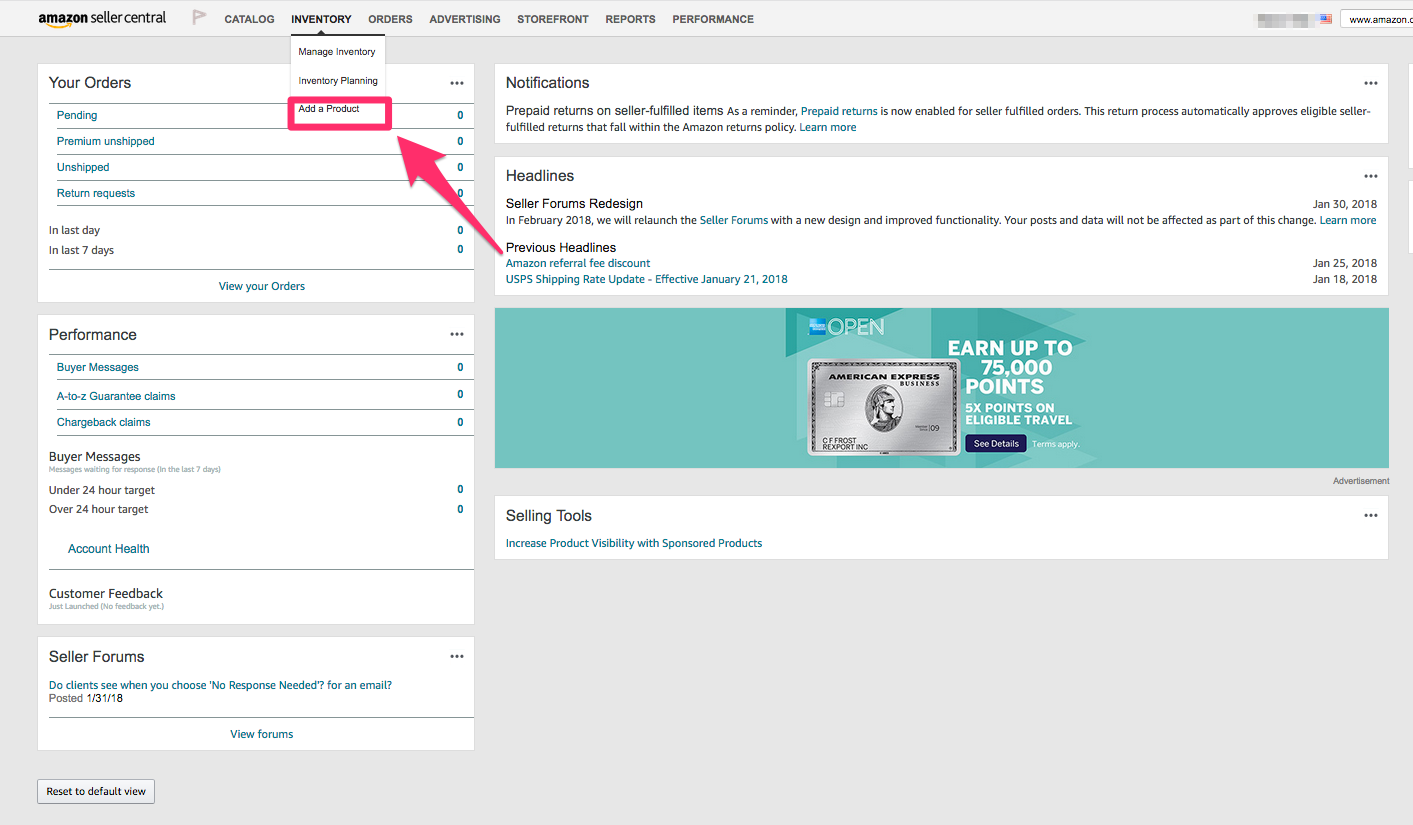 Step 2: Product Creation
Now that you find yourself on the product creation page, you should look for the "create new listing" button to get started.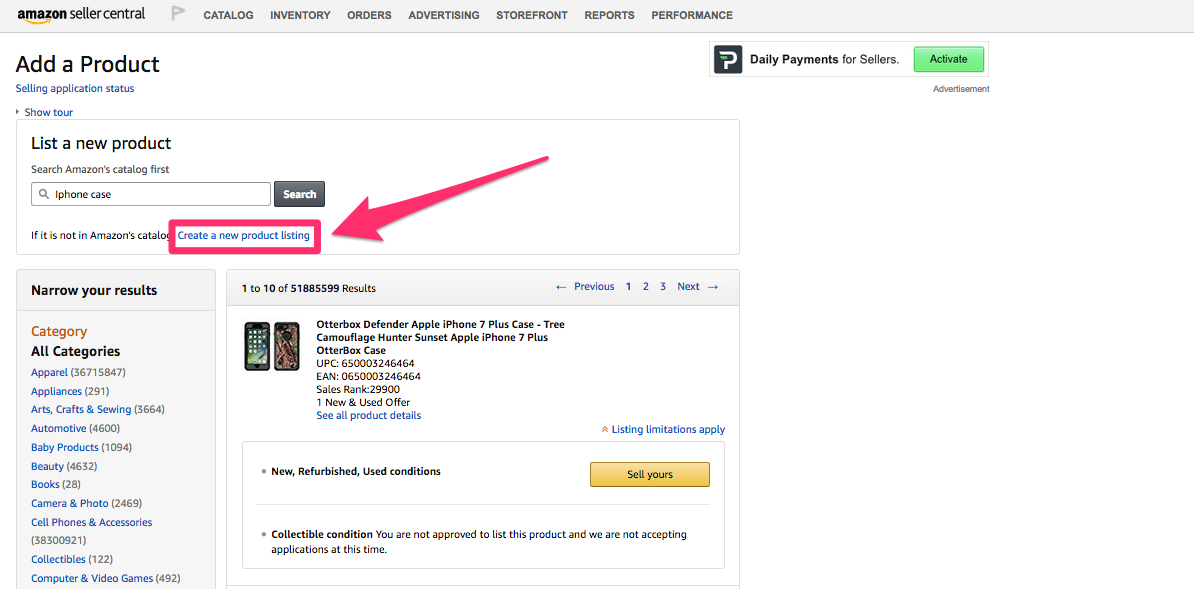 Step 3: Set Your Parameters
Next, you need to select categories and subcategories for your product.
Step 4: Fill Out Product Information
After that, you'll need to fill in your product listing information such as:
Product name
Manufacturer
Brand name
Product ID
Other than that, you'll also be prompted to fill in other information like your product titles and features. When you're done, all there's left to do is make sure your product is live.

Conclusion
Your Amazon listing optimization practices could make or break your sales. Remember that the right keyword research, appropriate product titles, relevant product descriptions, appropriate bullet points, relevant reviews, and appropriate pictures are all important elements to your sales. Once you've got the hang of it, you can sit back, relax, and watch your sales explode.
After all, if you want your listing on Amazon to perform well, you need to make sure it's not only live on the marketplace but that it's visible to your target audience as well.
That means making sure you not only have an eye-catching and descriptive caption but that you also bank on using high-ranking keywords and implement a cutthroat SEO strategy.